Standard Spectrum
Everyday Lighting Solutions
Our engineered lighting solutions can help you reduce operating costs and increase profitability.
Nebula Standard Spectrum Lighting Solutions can improve the bottom line of your business, enabling you to reduce overhead and increase profitability.
With advanced control options and a variety of cct, our lighting solutions ensure proper illumination suitable for any space.
LED Standard Spectrum Lighting
Diverse, Simple Installation

Nebula Lighting lights are simple to install, with easy "Plug & Play" waterproof connections that do not require a certified electrician, helping customers save on installation and reduce maintenance costs.

Dimmable

Advanced sensors work in combination with dimming to provide full illumination only when needed, returning to a reduced level when the area is unoccupied - saving overhead on energy costs.

Custom Lighting Controls

Nebula Lighting controls utilize AI to identify potentially expensive times, allowing you to take action to further minimize your costs by reducing your power draw.
NebulaSpec
Standard Lighting Spectrum
As part of the custom solutions for your facility, Nebula Lighting has engineered lighting systems in standard 3000K, 4000K, and 5000K.
NebulaSpec Standard
Standard spectrum lighting for multi-purpose installations.
Controls
Take control of your lighting systems.
Dimmable Controller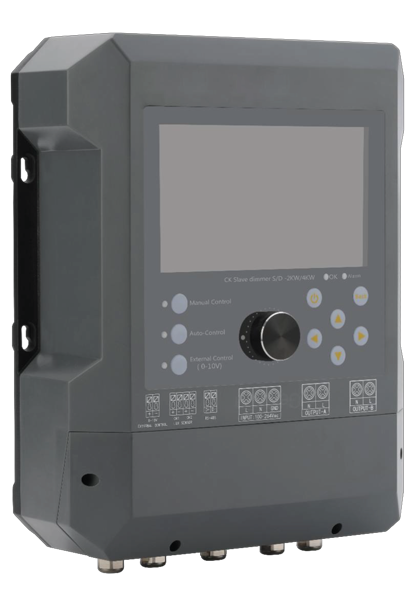 Input Power: 100-277VAC 50/60Hz
Dimming Rate: 0-100%
Learn More